Rev your engines, online casino lovers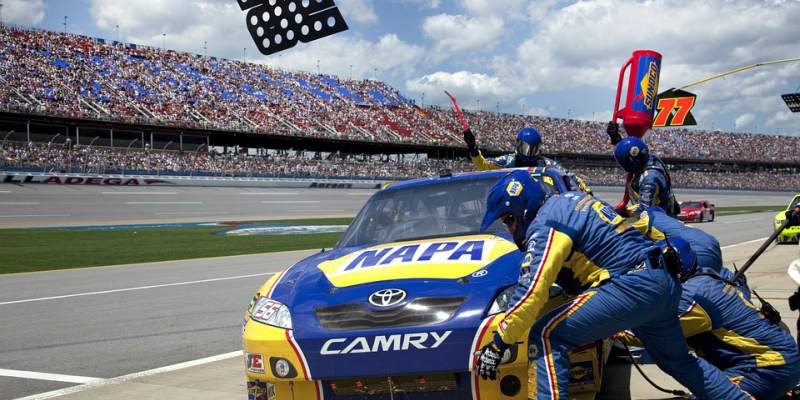 Online casinos are famed for their bright lights, mile-a-minute pace and no-holds-barred action, and online casino fans are always looking to explore new vistas and discover their next great adventure. Motorsports – a broad-ranging category that encompasses everything from Formula One and NASCAR racing to off-road competitions and Moto GP tourneys – have enjoyed enduring popularity for decades, but many people are still uncovering the excitement of these high-octane sports. This is surprising, since these sports capture that same sensory stimulation, that same pedal-to-the-metal rush, that same wall-to-wall action that have made online casinos such a popular hobby.
One area that has seen significant growth in recent years is motorsports betting, since bookies and online casinos are now offering a variety of wagers on major motorsports tournaments. These countless options offer a brand new horizon for many who enjoy playing at a casino online, but there is still a lot of uncertainty among certain players as to how to approach betting on motorsports. Some do not fully understand the sports involved, while others are unsure who the key players are and what their approach to betting should be. That's where this handy guide comes in. Read on and you'll discover some of the most popular sports in this field, the low-down on placing bets and everything you need to learn to become an in-the-know motorsports buff.
1. Formula One racing – what do I need to know?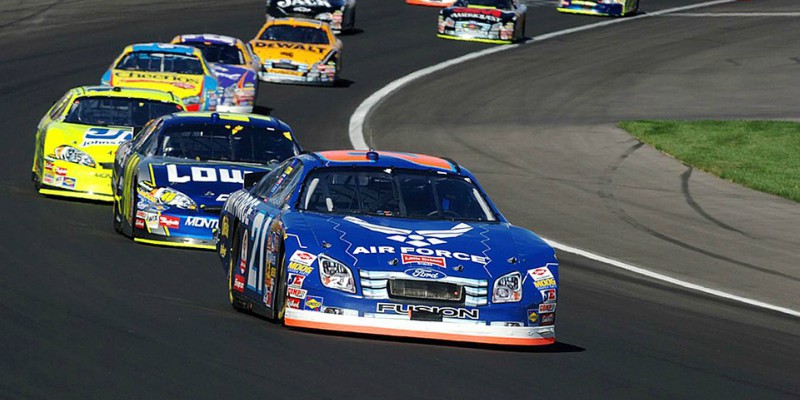 One of the most popular motorsports of all – especially in Europe – Formula One racing has amassed a massive crowd of avid supporters over the years, making it one of the most trendy betting options at the best online casinos in the world. Of course, it's easy to see why Formula One has developed the reputation it has. Sit down and watch a race and you'll be instantly enthralled by the heart-pounding speed of these cars and the incredible skill of the people who drive them. In fact, these cars are the fastest road-course racing vehicles in the world, reaching up to 350 kilometres per hour. It's no wonder, then, that the sport has captured the hearts of so many people. Grand Prix races occur all around the world, from France and the Netherlands to Monaco and Germany, adding an inclusive element that draws people all across the continent in.
Betting on Formula One comes in many forms, from outright bets on the winner to wagering who will complete the fastest lap and who will earn the most points. This variety keeps things interesting and also allows you to tailor your bet to your interests. The best online casinos offer odds for all the major Grand Prix – there were 21 in 2019 – in a season, so there's always something to capture your interest and keep you hooked.
Formula One drivers have also become celebrities in their own right and, like all sports stars, they have legions of dedicated fans who follow their careers and cheer them on, whether from the stands or in front of their TVs. In recent years, British-born Lewis Hamilton has become the face of the sport, thanks to his exceptional skill on the track. This six-time world champion has racked up a number of records in his career to date: most wins, most podium finishes, most points in a single season and most career points to date, to name just a few. He has even been named one of the 100 most influential people in the world, despite his young age. Having already earned his reputation as one of the finest drivers in the history of Formula One, Lewis Hamilton remains a star to watch and pundits and betters are always keen to keep an eye on this titan of the track.
2. What is NASCAR?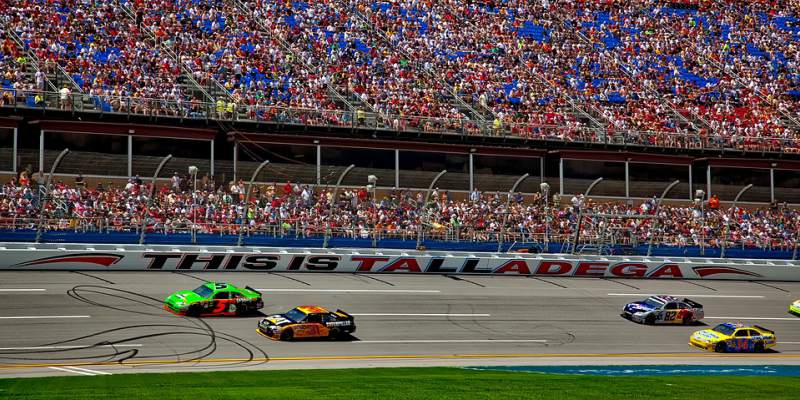 While Formula One is the motorsport to beat in Europe, NASCAR (National Association for Stock Car Auto Racing) has rapidly become one of the go-to pastimes for American thrill-seekers. If you've spent time at a bookie's or a casino online, you've probably noticed excited chatter and fast-changing odds surrounding this sport and wondered what it's all about. Well, NASCAR can proudly claim to be one of the few sports in which the state of play shifts as fast as the odds, which makes it an exciting – and unpredictable – option for motorsport betting.
Each year, approximately 1,500 races occur throughout the United States, as well as some other territories in Europe and Canada. This sport has slowly been making waves outside of its home country, with the internet helping to spread its popularity far and wide. After all, who could see clips from one of the thrilling races online and not be instantly hooked? Visit any online casino and you'll find a litany of odds for these events, meaning you can bet on who will win the race, wager that your favourite driver will be among the first to finish, or even opt for a more specialised bet. Despite its American focus, NASCAR is expanding to every corner of the world and you can join in on the action by betting online. Furthermore, NASCAR is one of the first motorsports to officially branch out into the eSports market, adding an extra way to enjoy yourself and new options for those looking to place a wager on this high-octane sport.
Bubba Wallace has become one of the most prominent figures in NASCAR over the past few years, particularly as a trailblazing figure for diversity in the sport. As the only African American to make it to the upper echelon of the sport, Wallace has opened many doors for aspiring race-car drivers, while also establishing himself as one of the finest racers of his generation. After being named Rookie of the Year in 2008, his career has gone from strength to strength and he can now boast of being the youngest NASCAR driver to ever win at the famed Franklin County Speedway. At just twenty-seven years of age, Bubba Wallace is one of the rising stars of the sport and that star looks destined to continue soaring over the coming years.
3. Moto GP: what if I prefer my motorsports on two wheels?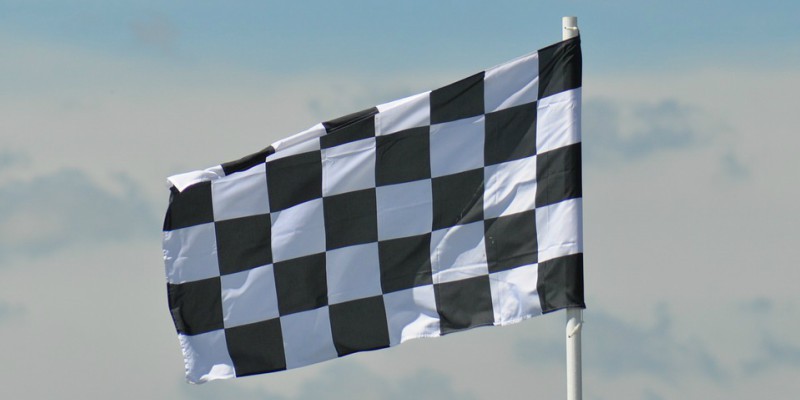 If four-wheel races are not your thing, and racing on two wheels is more your speed, Grand Prix motorcycle racing – more commonly known as Moto GP – might be the sport for you. With speeds reaching up to 250 kilometres per hour, Moto GP sets pulses racing and keeps supporters on the edge of their seats all around the world, while also providing opportunities for betters and punters. In 2019, the season comprised 19 Grand Prix tournaments, which were held across the globe: 12 in Europe, three in Asia, two across North and South America, one in Australia and one in the Middle East. Each of these featured the best of the best from around the world, racing at pulse-pounding speeds, trying to take home the trophy and the pride of beating some of the toughest competition in the world of sport.
Like other motorsports, Moto GP betting allows for a great deal of flexibility in terms of who and what you want to back. If you're confident that you can predict the winner, place your bet and then get ready to enjoy the race. If you prefer to play it a little safer, opt for a bet on who will earn a spot on the podium or within the first five to finish. Customising your bet like this means that you can bet comfortably, without having to commit to anything you're not confident about. The only thing that will have you on edge is the race to the finish unfolding before your eyes.
Italy has produced some of the most talented Moto GP racers in history, with Valentino Rossi being one of the most gifted riders in the game right now. Watching this daredevil zoom around bends and corners is a visceral experience unlike any other, one that has converted many a naysayer into a die-hard fan of the sport and Rossi himself. Rossi has accrued a number of titles and trophies during his career, including nine Grand Prix world championships, a testament to his enduring mastery of this sport.
Of course, Valentino Rossi is just the latest in a long line of Italian giants in the Moto GP domain, the most famous of these being Giacomo Agostini. This bona fide legend from Brescia holds the record for most world championship wins, clocking in at a staggering 15 titles, and the most Grand Prix victories, with 122 wins under his belt. This kind of dominance is hard to imagine in any sport, but Agostini racked up his achievements in a span of just 17 years, earning him a reputation as the greatest rider in history. It seems that, when it comes to Moto GP, Italians just do it better – something to bear in mind, perhaps, when next placing a bet at your favourite online casino!
New players get $/€600 bonus
Find Out More