From online casino games to the table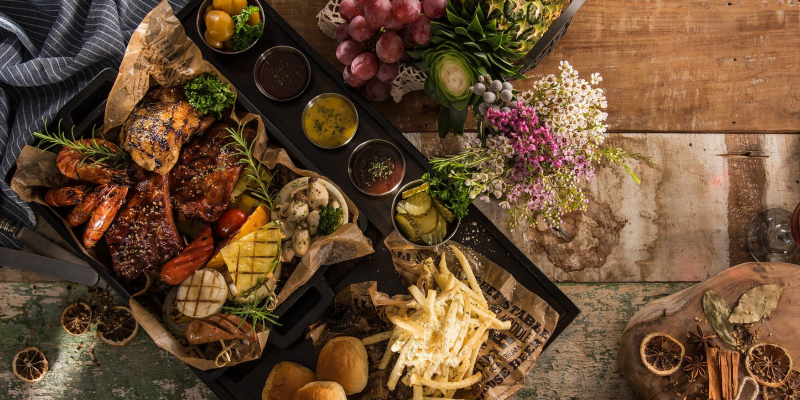 In recent months, the popularity of online casinos has soared, with many people having more time on their hands at home. People have also began looking to the future and what better way to look forward than planning a holiday to the real thing? Online casino fans have a wealth of information at their fingertips, particularly when it comes to the games available, casino hotels and their amenities and what cities offer the best options for those looking for the same fun they've come to know at a casino online. But what about gaming lovers who love their food and want to combine a casino getaway with a culinary excursion?
Thankfully for foodies, many casinos and casino hotels boast high-end restaurants with top-of-the-line cuisine, often within a few steps of the casino floor. Whether you want a romantic night out after a day at the slots, a quick snack between hands at the poker table, or simply to have a gamble on new dishes or cuisines, these establishments are the perfect solution to your hospitality needs. Swap the poker table for the dining table and add a cherry on top to an incredible getaway at any one of these resplendent casino restaurants!
1)Nobu – the pride of Caesars Palace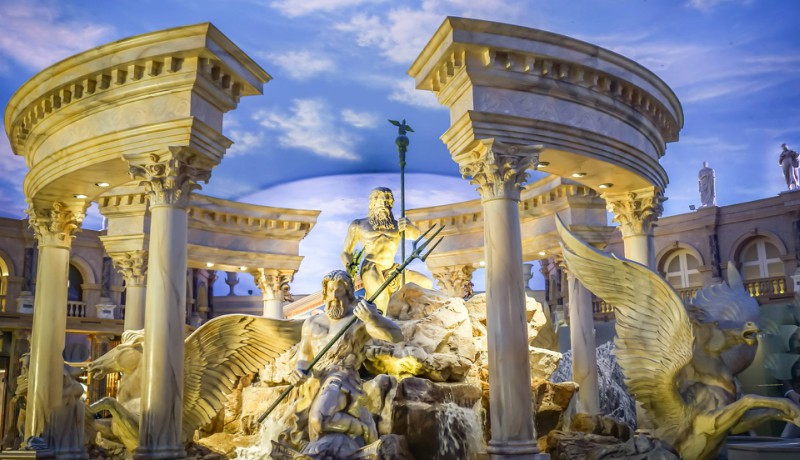 Few names are as iconic in the casino sector as Caesars Palace, the Vegas stalwart that regularly attracts online casino aficionados and tourists to its opulent halls. Of course, the prize attraction of this resort is the casino, which boasts the finest games, the most exciting atmosphere and the most cutting-edge technology, but there are plenty of other things to enjoy here, most notably Nobu.
Featuring the world-famous cuisine of Nobu Matsuhisa, this Japanese-inspired restaurant serves up delectable fusion dishes, with the black miso cod being the house specialty. Traditional Eastern cuisine is given a new lease on life, with Peruvian ingredients and European flair adding new layers of flavour and texture to each dish. Nobu has restaurants all around the world, but the branch at Caesars Palace is the largest and among the most famous. Don't be surprised if you see A-list high-rollers enjoying tempura prawns or sushi before they hit the casino floor!
2)A taste of Paris at Restaurant Guy Savoy
If European cuisine is more your speed, then Caesars Palace has a continental alternative for you: Restaurant Guy Savoy. This atmospheric establishment, which overlooks the famed recreation of the Eiffel Tower, features the namesake chef's classic French cuisine and recreates a glamorous Parisian locale. Book early and you can enjoy a meal with the Eiffel Tower as your backdrop – who would have imagined that was possible in the middle of the Nevada desert?
Restaurant Guy Savoy is the recipient of two Michelin stars, largely due to the quality of the produce and ingredients that go into every dish. The black truffle soup is a particular highlight, thanks to its unparalleled depth of flavour and refined presentation. After enjoying a hearty meal, why not retire to the Cognac lounge and sample some of these exceptional drinks? You can sample some of the best labels in the world, with the tasteful décor and comfortable furnishings providing the ideal setting for an after-dinner cocktail.
3)Robuchon au Dome – fine dining in the heart of Macau
Fans of online casinos have probably heard of the incredible establishments in Las Vegas, Atlantic City and Monaco, but did you know that Macau is now among the world's largest gambling markets? This bustling city welcomes all comers, so, if you want to spread your wings beyond a casino online, this may just be the place. If you visit, make sure that Robuchon au Dome is on your must-see list, or else you'll miss out on some of the best cuisine that Macau has to offer.
This restaurant, which is located beneath a dazzling glass dome on the 43rd floor of the Grand Lisboa casino, is run by Joel Robuchon, a famed culinary trailblazer. The recipient of three Michelin stars, the restaurant serves up a delectable range of mouth-watering dishes, from caramelised quail to succulent veal chops, not to mention the house specialty: sea bass in tomato broth. Elegant chandeliers and stately views of the city complete the ambience, offering up the kind of opulence that the best online casinos promise their guests.
4)Le Train Bleu keeps things on track
Step off the casino floor and into the splendour of the past at Le Train Bleu in Monte Carlo. This restaurant has been painstakingly decorated to capture the appearance of a Belle Epoque train wagon, transporting you into a time when the elite of Europe travelled to and from Monte Carlo for high-society galas and casino events. This timeless décor and tasteful atmosphere sets the mood for a high-end dining experience, and the food does not disappoint on this front!
While the name may be French, Le Train Bleu specialises in Italian food, dishing up an array of classics that will leave your mouth watering. The tender and tasty veal saltimbocca is a crowd-pleaser, while the eggplant risotto is a must for vegetarians. The Place du Casino – the centre of Monaco's gaming industry – is a few steps away, so you can stroll back to the casino for a last round after dessert, or you can sit outside a spell and enjoy the buzz, hustle and bustle of this iconic gambling hot spot!
5)The stakes are high at Bobby Flay Steak
The Borgata is one of the highlights of Atlantic City's casino culture and Bobby Flay Steak is at the heart of this. Anyone familiar with Bobby Flay knows that this globally recognised chef serves up more than just your average steak. Visitors here can expect beautiful seasoning, fragrant spices and enticing sides with their ribeye or sirloin, so be prepared to have your horizons broadened and your tastes expanded. You'll never see a steak the same way after sampling one of Bobby Flay's masterpieces.
Despite the name, though, Bobby Flay Steak has a surprisingly diverse menu, with the lobster bar being a special stand-out. Here, you'll find a varied selection of seafood fishes that tease the palate and leave diners wanting more! Again, Flay's sense of experimentation is on full display, making a meal here a true culinary experience. You never know what surprises are in store, but one thing is constant: high-quality food and a magnificent atmosphere, all within the city's finest casino establishment.
6)Waku Ghin and the art of fusion cuisine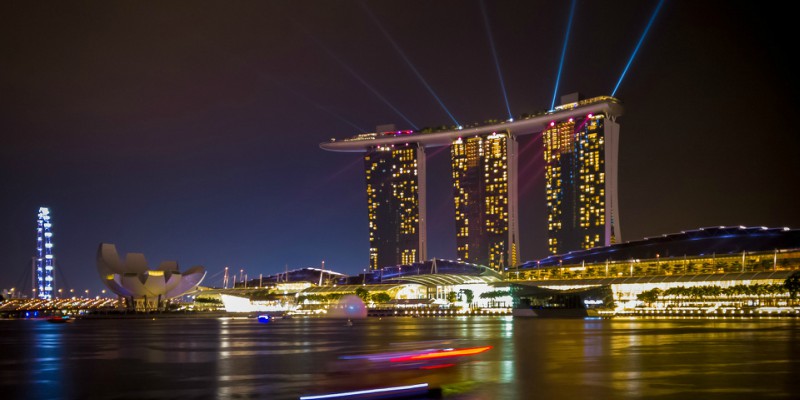 Singapore is a rising star in the casino scene and its extensive selection of high-end, high-quality eateries is one of its key selling points. The Marina Bay Sands – which is lauded as the most expensive building in the world – offers all your favourite games from the best online casinos and high-class amenities, including Waku Ghin. This restaurant is helmed by Tetsuya Wakuda, a master of fusion cuisine who effortlessly blends European and Japanese delicacies in his menu.
The dining experience at Waku Ghin is unlike any other. The restaurant houses only 25 seats, which are spread across four seating areas. Each seating area has a personal chef, which makes this a personal experience that you'll remember for years to come. Your chef will serve up incredible dishes right before your eyes, so you'll enjoy dinner and a show in this cosy, intimate setting.
7)High-class cuisine Down Under
The Rockpool Bar and Grill has plenty to recommend it to fans of online casinos. Let's start with the obvious: it's set inside the Crown Casino in Melbourne, the largest casino in the Southern Hemisphere. That alone makes it an ideal destination for a casino getaway, but the draw doesn't end there. Neil Perry, the acclaimed chef, has long enjoyed continued success with the Rockpool Bar and Grill in Sydney, where his delectable brand of cooking has made him one of the stars of the national cooking scene. This original Sydney location has been in operation for more than three decades, a rare feat in the fast-moving restaurant industry and a testament to the timeless appeal and incredible skill of its founder. It stands to reason, then, that the Melbourne offshoot would be a must-visit for adventurous foodies and it sure is!
Guests come to the Rockpool Bar and Grill for the steaks, which have a reputation for excellence, but the real appeal lies in the versatility on offer. The seafood options are worth highlighting, since few can compete with Perry when it comes to preparing fish and seafood dishes – and Australia has no shortage of incredible produce in this regard either! Try king prawns with goat's cheese tortellini, burnt butter, raisins and pine nuts, a dish that is equal parts classic and playful. The restaurant is also well known for its sinfully delicious desserts, which are perfect for diners with a sweet tooth or couples looking to share a romantic end to a night at the casino.
New players get $/€600 bonus
Find Out More